Youtube MP3 Auto Downloader 1.0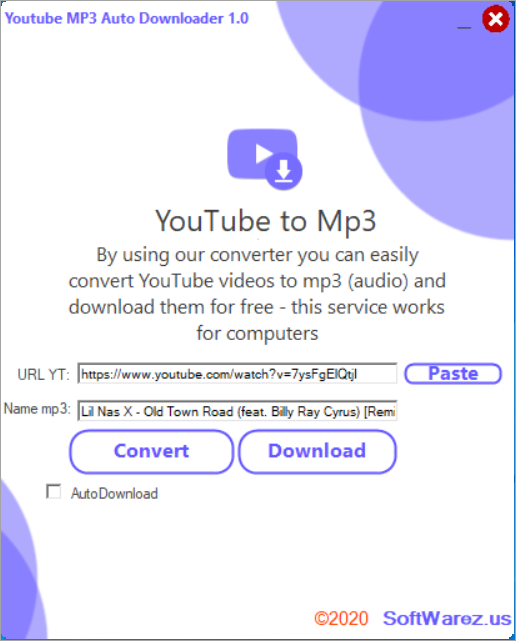 Youtube MP3 Auto Downloader 1.0 is a Windows application designed to help users download YouTube clips,
extract the audio stream and save it to the MP3 format.
Software solution that allows you to download videos from YouTube and convert them to mp3, before saving them on your computer
By using our converter you can easily convert YouTube videos to mp3 (audio) and download them for free.
This service works for computers.
Features
-Auto Download (Paste link from the clipboard and get and download the mp3 automatically)
Video Tutorial: